---
AUVERGNE

Other regions
& other castles
Previous months'
selections
---
Castle of Villemont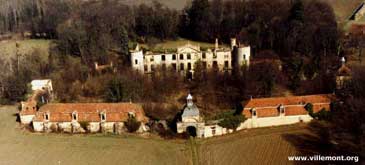 Click on one of the headings below :
Casteland.com particularly thanks association for safeguard of the castle for the photographs and the texts.
Web Site
- www.villemont.net attention to type well .net and either .org
Coordinates of the castle
Castle :

Château de Villemont
63 près de la commune de Vensat
Route Nationale 9
Phone : +33 4 73 38 02 48 (Office hours)
Email: infos@villemont.net
Proprietor : private property - Listed monument
Date and schedule from the visits
The Visit of the castle is possible on April 1 at September 30.
(the access in the buildings is still strictly interdict at a rate of the dangers of crumbling, moreover the site is not assured. The visit is thus carried out since the outside and remotely reasonable of the buildings).


Castle-Gaillard
Normandy - France
---