Castle of Blanquefort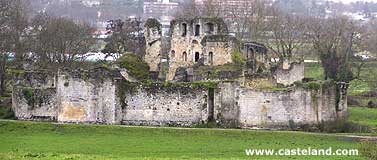 Click on one of the headings below :
Old feudal chief town, Blanquefort was, around 1270, then again in 1455-1466, a key point for the defense of Bordeaux. From these two times, it preserves remarkably interesting fortifications: turn-residence surfortifiée by Édouard 1st, small citadel adapted to the gun by Antoine de Chabannes.
Casteland.com particularly thanks association Groupe Archeology and History for Blanquefort for the majority of the photographs of the castle.