Castle of Bridoire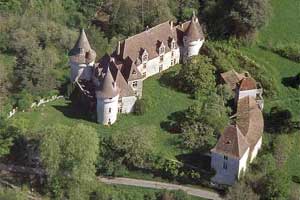 Click on one of the headings below :
History of the castle
Property a mysterious company senegalese, the castle of Bridoire is since 1982 with state abandonment. Since 1989, does the Association of Safeguard of the Castle of Bridoire fight to save this monument unquestionable ruin but runs up against incredible inertia of the procedures and with a powerful not very inclined owner to reveal the reasons of this scandal?
Casteland.com particularly thanks Mr Domenica LEVEQUE for the photographs as well as the information on the castle. Find all the infos on the vexations of the castle of Bridoire on its site: chateaudebridoire.free.fr.