Beauvoir en Royans Castle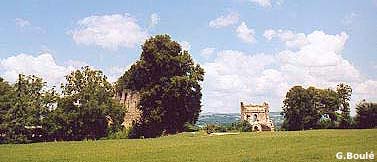 Click on one of the headings below :
Between Grenoble and Valence, the ruins of the castle of Beauvoir are on left bank of Isère, with the foot of the cliffs limestones of the solid mass of Vercors. 1258 to 1350, this castle was the main home of the Dolphins. The Museum delphinal proposes temporary exposures of furniture and usual objects of last century.
Text and photographs of Gerard Boulé