Chateaurenard Castle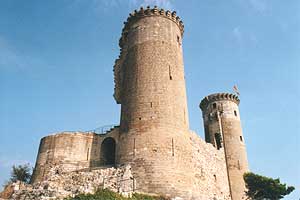 Click on one of the headings below :
The current towers are the vestiges of the built feudal castle of XIIe in XVe century. It is in this castle, that Pierre de Lune, alias Benoît XIII, last pope of Avignon, found refuge after having fled of its palate in 1407. It remained there a few months, surrounded by a true small pontifical court before returning out of papal ground.
Today the castle shelters a museum of local history. A guided tour over 1000 years of history, in 4 rooms with topic: The Middle Ages, knighthood, XVIIe and XVIIIe centuries You will be able to also discover since the courtine a splendid panoramic sight.