Gourdon Castle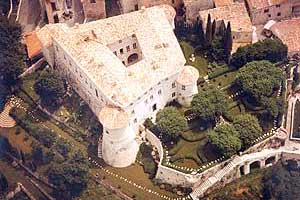 Click on one of the headings below :
Fortress in IXe century, it became in XIIe, after reinforcement of the work by the Counts of Provence, an impregnable place at the border of the Counties of Vintimille and Provence. The arcades and the 1st stage were added to the XVIIe century. 1598 to 1905, it was the residence of the LOMBARD, Marquis de Montauroux.
Currently, one can visit the Castle which contains historical documents, paintings, furniture, weapons and the terraces which give on a remarkable environment.
Casteland.com particularly thanks the owners for the unit for the photographs and the texts.