Breze Castle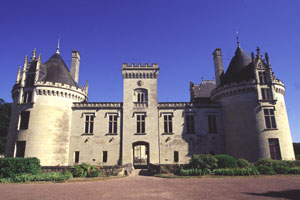 Click on one of the headings below :
If the castle of Brézé is single in more than one way, it is to its owner, the count de Colbert, that it must! This true Loire château is actually a castle under a castle. Indeed, under the castle of surface, built between XIe and XIXe centuries, is hiding place an incredible underground fortress and up to that point closed with the public. Surrounded by a team of specialists in museography and inheritance, Mr. De Colbert with decided to open its castle of the roofs until deepest of the undergrounds.
Casteland.com particularly thanks Patrick SALETTA (Preserving of the site of Brézé) for the Texts and research, Pascal GIRAULT (Photographer arranges ACCENTIS) for the Photographs and Yann BARBERON (Illustrator) for the Drawing out of cut of the castle.