Castle of Island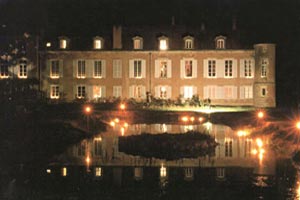 Click on one of the headings below :
In Burgundy, between Vézelay and Avallon, in the natural reserve of Morvan, cordial and elegant castle of 15th and 17th century, dominating the hills of Vézélien, in the medium of a park with trees centenaires.
Casteland.com particularly thanks the owners for the castle for the photographs as well as the information on this one. You can rent rooms for one night (To go on the site of the castle for more information).