Fère en Tardenois Castle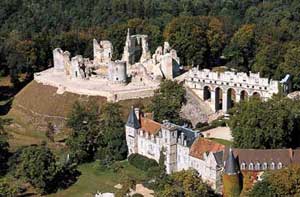 Click on one of the headings below :
Of the old castle of Fère in Tardenois raised in XIIIe century on a polygonal and paved artificial feudal hillock the base of the seven towers decorated with a drawing in teeth of gears remains. In XVIe century celebrates it bridge with two galleries was built thrown on the gap between the postern and the house of entry. It is the prefiguration of the castle of Chenonceau. With the death of Henri II, last duke of Montmorency, the castle was confiscated by the king Louis XIII, before being demolished by the duke of Orleans, future Philippe Égalité.