Castle of Arques la Bataille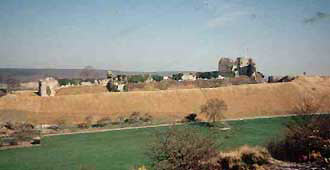 Click on one of the headings below :
Located on one to promontoir chalky, the castle of Arques la Bataille is an exemplary reference of military architectural of the Middle Ages. It dominates the city, small cultural pole enjoying of historical and architectural inheritance very interesting.
Casteland.com particularly thanks D.Pilon for some photographs, the texts as well as the information on the castle.