Montcornet Castle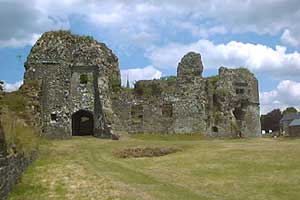 Click on one of the headings below :
The spur barred of "Mount-horned" was inhabited as of prehistory, and without almost of interruption until XIe or XIIe century when was built the castle only Ardennaise fortress with the steps of the Kingdom. After Montcornet the field passed to the Miles of Drowning then in Mello. Antoine de Croy bought it in 1446 and rebuilt it in almost totality. Charles de Gonzague acquired in 1613 of it, and by successive sales, it passed to Meillerais then to the duke of Pivot which dismantled it about 1760.
Casteland.com particularly thanks Vincent SEGRET for the photographs as well as the information on the castle.